We are Australia's foremost experts in UX design, experimentation, personalisation & CRO
WHO WE ARE
We help brands adopt a culture of experimentation by teaching and providing them with the expertise, skills, process and tools needed to develop experiences that work.
THE STORY
Our Co-founders:
The award-winning New Republique co-founders come from a unique mix of fashion design and experience design and optimisation.
With a masters in Fashion at L'Accademia Italiana, Florence Italy and over 15 years experience as a Fashion designer working with fashion houses in London, Milan and Australia, Stacey brings a unique and commercial design aesthetic to the work.
Nima, has over 20 years experience in the digital industry working across the US, UK and Australia. In 2003 he specialised in UX design and soon after into experimentation, CRO and the use of applied behavioural sciences.
Their combined skills and capabilities transform user experience into a science that traverses aesthetics, behavioural psychology and technology, which puts them at the forefront of the evolving field of experimentation and user experience design.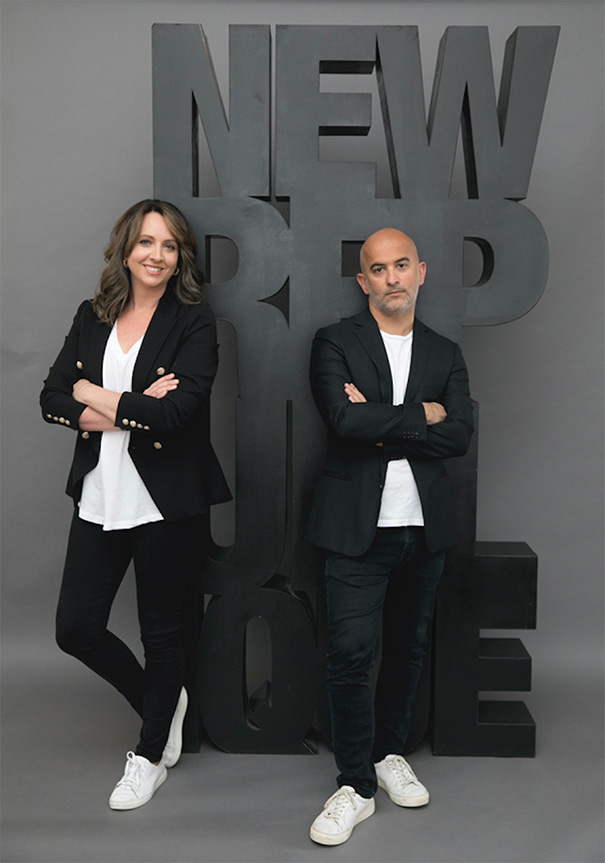 GO Group is an amalgamation of the top experimentation businesses around the world, under a partner agreement. All partners retain ownership of their offices, yet they benefit from sharing knowledge, capabilities, resources and expertise.
Today Go Group has delivered over 14 Billion in ROI for some of the biggest brands in the world.
We are a culture that fuels curiosity, passion and a desire to learn.
Our Values
Your team comes first
Beyond the four walls and a roof, we are nothing more than our people. That's why the most precious thing you have is your team. Always put your team first and they will be do the same for you.
Act with integrity
Be fair, be honest and act with integrity. Be open to others, respect others and value everyone's contribution – no matter how big or small.
Create work you are proud of
We are very privileged to work in an industry that allows us to create experiences that can change people's lives for the better. This is an amazing gift. Don't squander it. Your work is a reflection of you as a person. Always strive to be better and create work that is better.
Celebrate difference
Embrace all people, experiences and points of view. Be open to finding the answer through someone else and their ideas. A different point of view could take you somewhere new and exciting.