OUR CULTURE
We're for culture that fuels creativity & innovation
At New Republique we see our work as our hobby and consider every piece of work a reflection of who we are. We consider our team as family. Each Monday we have breakfast together and wrap up the week with drinks. We all love what we do and are always on the look out for the next great talent to join our team.
Find the right problem
01
Create work you are proud of
03
Our mission is to create environments that help people make better decisions & live better lives
Working for New Republique over the past 9 months has been an amazing opportunity to develop my skill sets in data analytics and has elevated my career. The chance to work closely with many high end clients in a number of different business verticals has been a great chance to improve, pick-up new skills and knowledge.
The best thing about joining New Republique is I get to learn from the best in CRO. Management took a chance on me, and the team worked hard to help me learn and up-skill. Every challenge is a collective learning opportunity. We solve problems, celebrate success as a team, and bask in an environment that prides itself on diversity and values difference. Management is sensitive to the demands of personal life such as pregnancy and maternity leave. Days are redesigned to allow flexibility, less stress, and management keep the conversation going about ways to improve work-life balance.
Switching jobs during a pandemic might have been a risky move but it's not one I regret! The New Republique team are welcoming and supportive and I quickly felt at home. Working for a company that actively invests in my career as a UX designer means I am constantly learning new things and growing my skill set. Combine that with work I enjoy, great clients and a team that has my back? Job satisfaction like I've never known before.
I joined New Republique two years ago with the goal to further specialise myself in the field of Conversion Rate Optimisation. The expertise of the team and the opportunity to work with some of the biggest brands in Australia creates a good foundation for career growth in the CRO space. The culture of the consultancy is focussed on performing as a team and celebrating success. Management emphasises the importance of a good work life balance and has been demonstrated by providing the opportunity to work part time to pursue other passions and travel.
As an intern with New Republique, I was presented with lots of professional learning opportunities from day one. I got to work on QA related tasks, gain autonomy and experience, as well as purpose my own ideas. The team was always available to help as well. It was a great experience to be part of the team. I am grateful for this internship opportunity as it has refined my skills further and solidified my career. Upon completion of the internship at New Republique, I was able to secure a full-time position as QA Analyst in Sydney. So grateful for this valuable experience.
New Republique has supported my career as a dev from building websites to working in (CRO) experimentation. I was referred by a friend who said the culture was great. I can honestly say the office culture is amazing! The best thing is I get to work with leading Australian based organisations, it's awesome.
I got my start in CRO at Fantastic Furniture, where I was given the opportunity to help develop the program. From here I completed the CRO Program Manager course at New Republique, which intrigued me to learn even more about experimentation. This led to becoming an employee, where I currently help drive experimentation programs across a range of verticals. My passion and interest in CRO experimentation led me to join the New Republique team.
A day at the office
« There's always a vibe in our office »
Music plays daily and the team gets a chance to play the music they love. We will see people collaborating, chatting and breaking out to all the nooks and crannys that the office has to offer.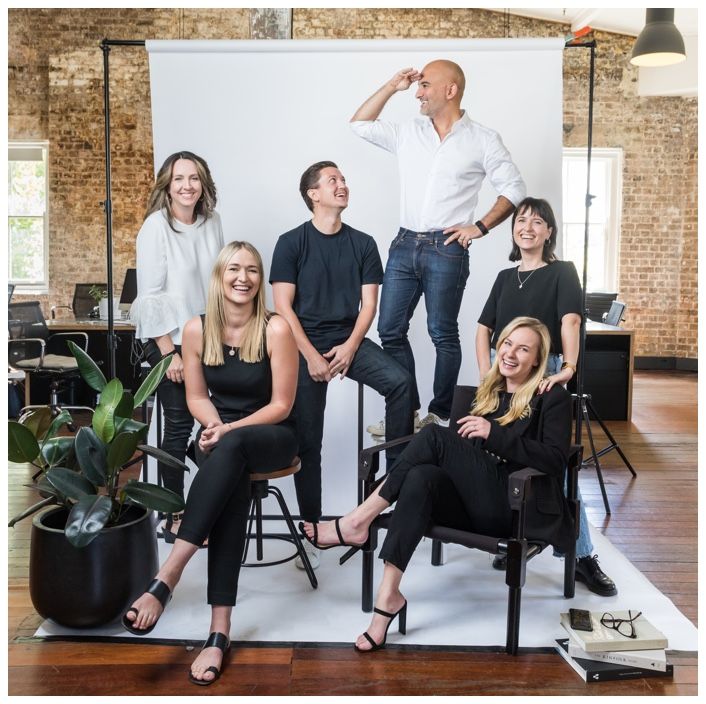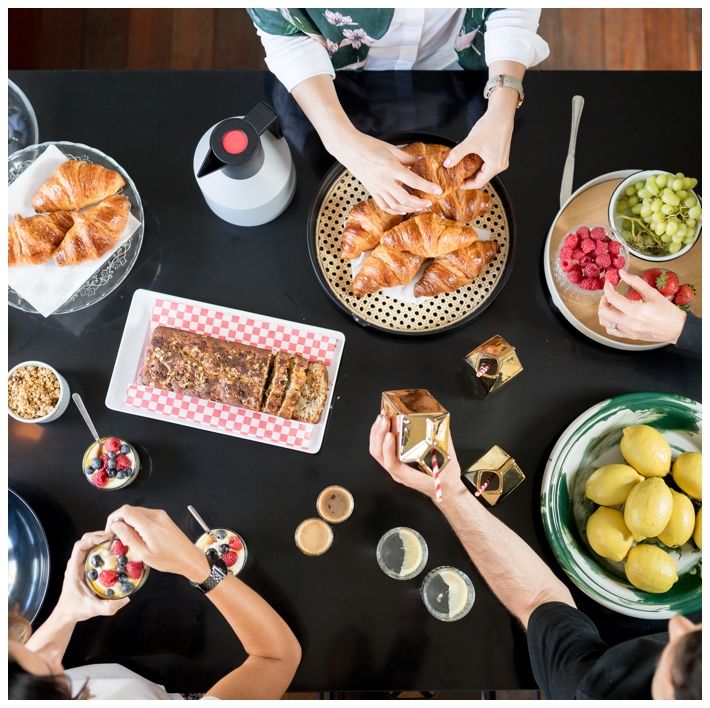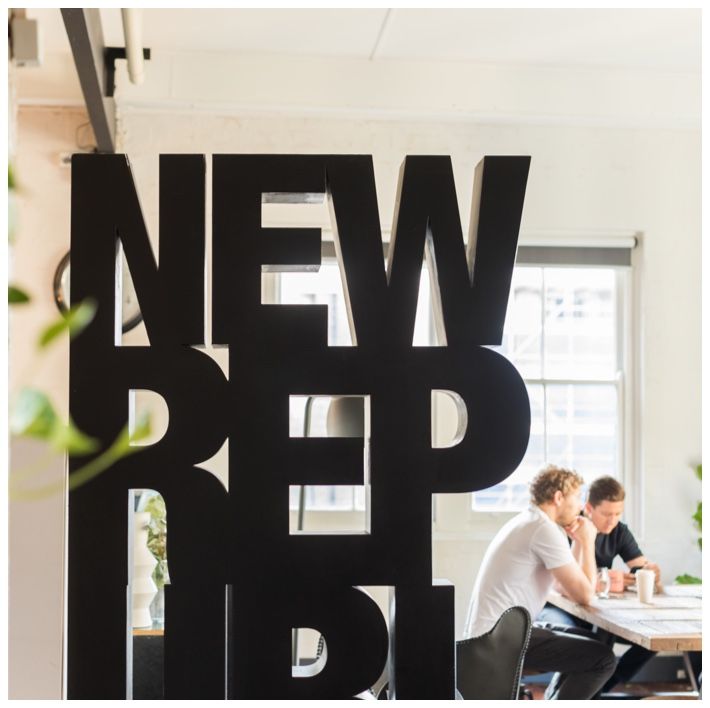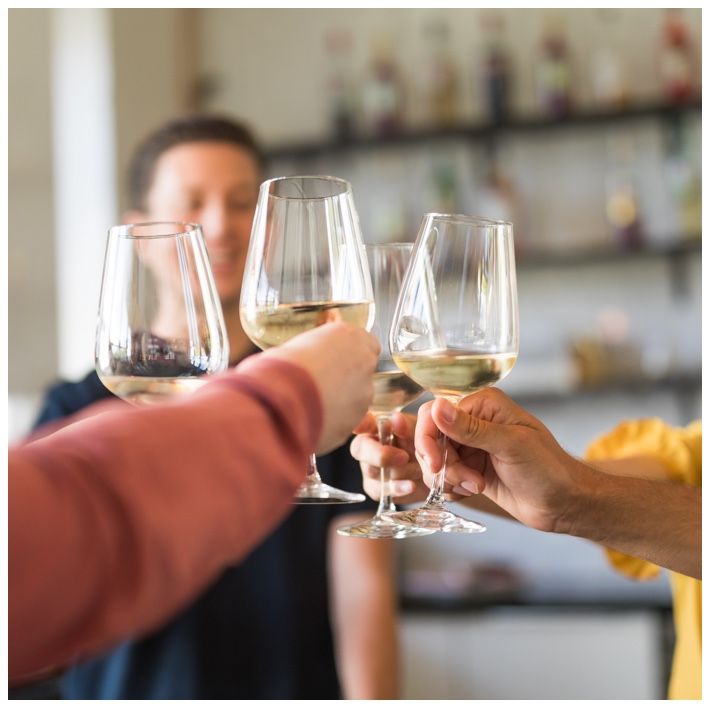 The perks you'll receive working at New Republique

Thank God it's Monday
Because Monday sucks, we try to make the hurt a little better by having breakfast every Monday together. An amazing cup of coffee makes the start of the week that little bit easier.

Training
We believe that training is a win/win outcome. We focus on helping you achieve you career goals at the same time aligning this to the work you are delivering.

Friday Fun Day
On Fridays we shut the shop early and have drinks with the team. Kick-up your feet and enjoy discussing with the team what your highlights of the week were and your plans for the weekend.

Open Bar
After a day of work there is nothing better than kicking back with a drink of your favourite wine, beer and spirits. Our bar opens at 5 and you can help yourself to as much or as little as you like.
THE KIND OF PEOPLE WE LOOK FOR
We share a mindset that dictates our company culture and hiring criteria.
Hungry for new knowledge
Wish to make a true impact
Strive in a dynamic environment
Be honest
Embrace the unknown
Meticulous by birth, rebels by choice
Ideas over egos
Always questioning how to do better
Value relationships
After something else?
We are always on the hunt for great talent to join our team. Drop us an email to work together and change the world. For a full-time position or internship, send us a link to your portfolio and cover letter to jobs@newrepublique.com.
This error message is only visible to WordPress admins
Error: Access Token is not valid or has expired. Feed will not update.