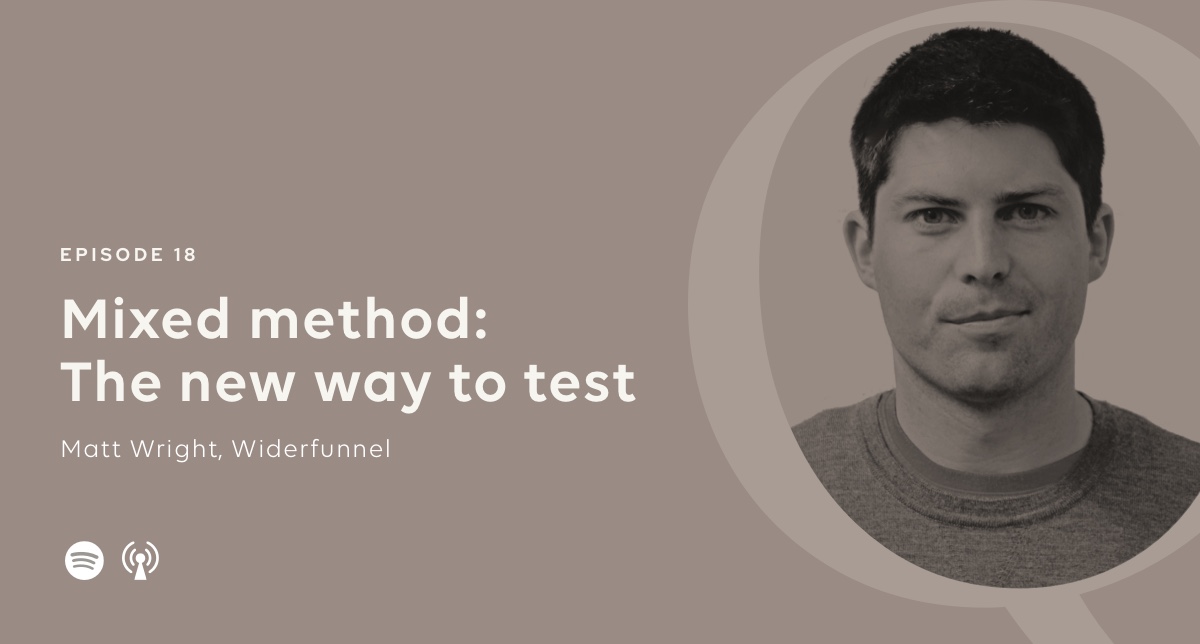 Podcast 18: Mixed method – The new way to test with Matt Wright
Widerfunnel Director of Behavioral Science, Matt Wright leverages his tenacious curiosity to help clients better understand the motivational drivers behind customer segments.
Using the right method at the wrong time can harm decision-making
Matt has 5 years of experimentation leadership expertise and is responsible for implementing a Mixed-Method Experimentation approach that blends qualitative and quantitative, behavioural and attitudinal studies, conversion optimisation, and personalisation across a wide range of sectors.
He leads the MotivationLab service, which provides confidence in the face of uncertainty, as part of the Widerfunnel leadership team. Matt is obsessed with figuring out what makes people tick.
When not improving customer experiences, Matt can be found playing soccer or playing with his puppy.
Digital Growth Hacking – Australia's first podcast dedicated to all things experimentation, CRO (conversion rate optimisation) and personalisation hosted by New Republique's Co-founders Nima Yassini and Stacey Issac.
Topics or guest submissions: hello@newrepublique.com
Listen via Apple Podcasts and Spotify