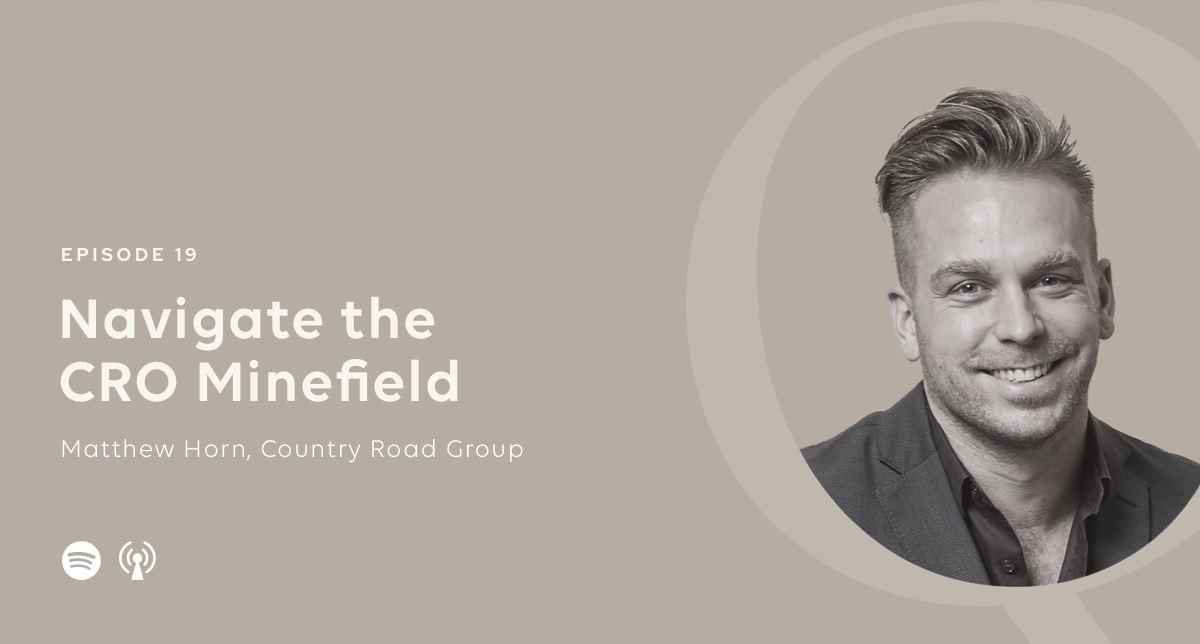 Podcast 19: Navigate the CRO minefield with Matthew Horn
The General Manager of Digital at Country Road Group, Matthew Horn, has transformed and challenged their operations with the introduction of experimentation to provide better services for their customers. In this podcast, Nima chats candidly with Matthew, who gives an honest and an informative perspective on how to navigate the minefield of CRO partners.
To amplify your experimentation team you need the right partners with the right tools and only if you have the right talents, can you move with great pace and functionality.
Matthew has a keen interest in meeting customer needs and transforming industry expectations by using agile experimentations. He loves to help change behavioral patterns by giving consumers a better choice by enhancing the customer journey experience .
His experience as the Head of Victoria & Tasmania, Rides at Uber, and Head of Marketplace at The Iconic, led him to become the General Manager of Digital at Country Road Group, Australia's leading specialty retail group with a growing portfolio of fashion and lifestyle brands.
Matthew has a Bachelor of International Studies from University of Sydney.
Digital Growth Hacking  – Australia's first podcast dedicated to all things experimentation, CRO (conversion rate optimisation) and personalisation hosted by New Republique's Co-founders Nima Yassini and Stacey Issac.
Topics or guest submissions: hello@newrepublique.com
Listen on Apple Podcasts and Spotify