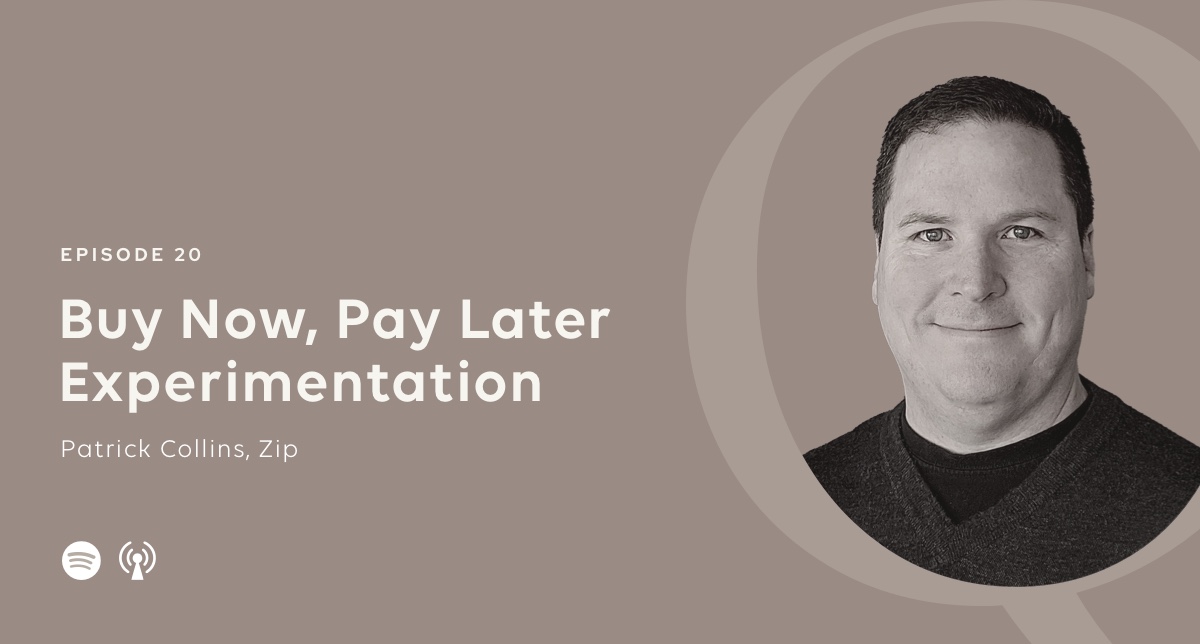 Podcast 20: Buy Now, Pay Later Experimentation with Patrick Collins, Zip
Former Chief Product and Technology Officer at Zip, Patrick Collins, discuss Buy Now, Pay Later experimentation and running product teams in Silicon Valley with Nima and Stacey. 
How small changes can make a big impact to help support business decisions because they are less transactional and more transformative.
Who is Patrick Collins?
Patrick Collins was the Chief Product and Technology Officer at Zip, a high growth payment company known for its innovative buy now pay later solution. As a payments and product leader he recently returned to Australia after spending 12 years in Silicon Valley leading Market Strategy, Product and Engineering, and building the next generation of customer experience development platforms. 
He moved to San Francisco in 2008 when he was Founder and CEO of a venture-backed mobile technology start-up, 5th Finger.
Patrick was also the founding technical member of Fairfax Digital, where he launched Domain, Sydney Morning Herald and the Australian Financial Review.

Experience in Enterprise B2B, Marketing tech, eCommerce, Digital, CX-Tech, React, Web performance, Data, Machine Learning and Mobile.
Digital Growth Hacking  – Australia's first podcast dedicated to all things experimentation, CRO (conversion rate optimisation) and personalisation hosted by New Republique's Co-founders Nima Yassini and Stacey Issac.
Topics or guest submissions: hello@newrepublique.com
Listen on Apple Podcasts and Spotify