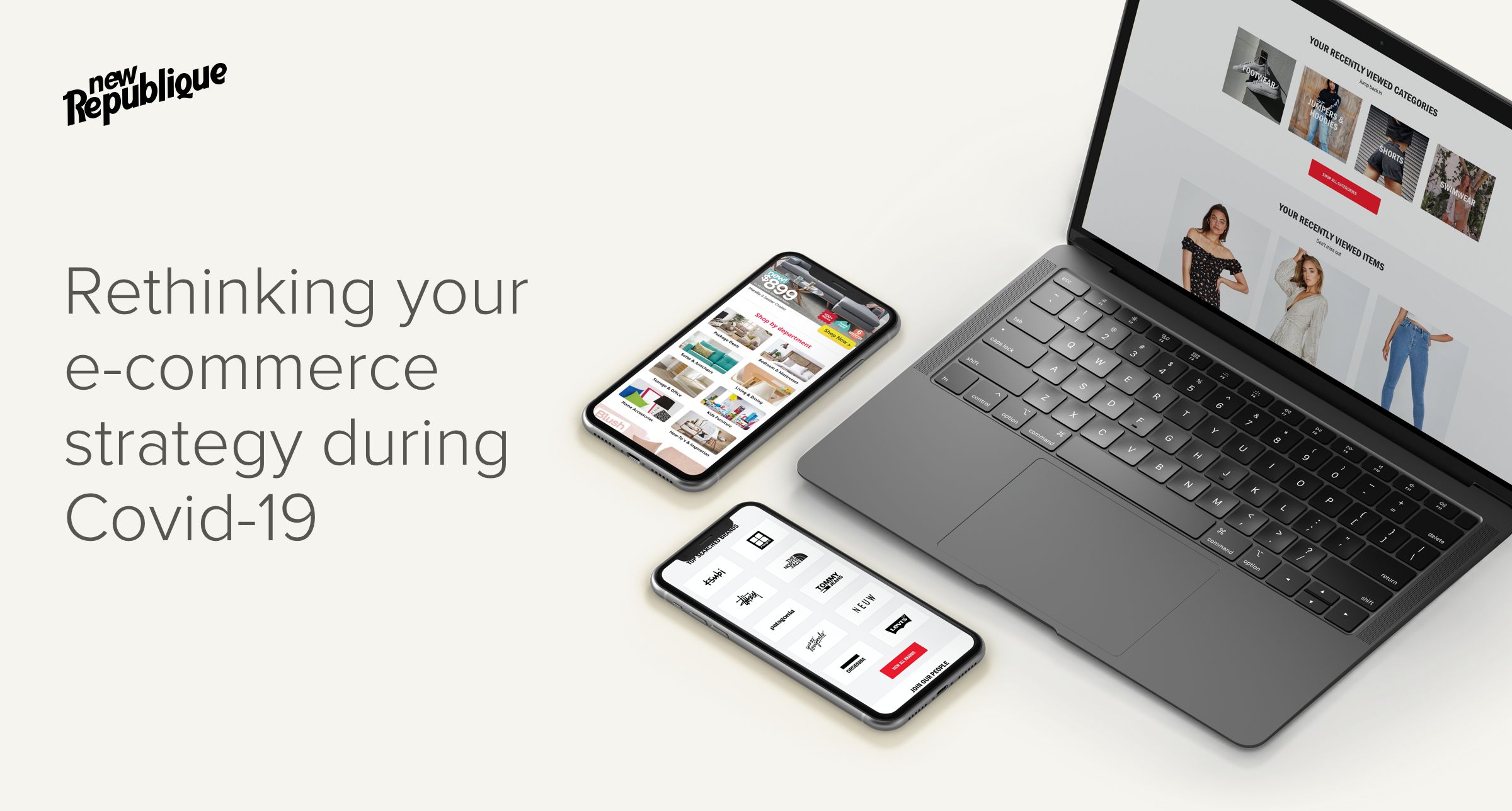 Rethinking your e-commerce strategy during Covid-19
The significantly disrupted ecommerce landscape has seen plenty of winners and a number of losers in the online space.
The difference has been how prepared they were to deal with changing online traffic and visitor behaviour and how well they've organised their logistics.
The post-COVID-19 market will be slow compared to earlier this year and an ineffective response has been for many businesses to shut down and hibernate when what they need is to strategise.
Understand the changing customer
Customers are reprioritising their purchases, so anything you've previously understood about the market and your visitors may no longer apply. The only way to attain current data is to run tests on your merchandising, your delivery options and anything else you notice is getting more attention, such as your return policies. Experimentation will give you the data you need to make decisions in a dynamic market. Empathy also goes a long way.
Identify the new behaviour paradigm
The way you land traffic may change and the way visitors behave on your site will also look different because stock shortages and retail closures have forced people to break their habits. Visitors are therefore likely to prefer different features of your offering: they may be more or less price sensitive, for example, or more or less concerned about delivery times.
You need to understand the new behaviour paradigm: why are people landing on your site in the current context? Is your website optimised to convert that traffic? What tests can you run to find out why they're behaving the way they are?
We have a travel client whose traffic has understandably declined. Visitors are no longer looking for inspiration for their next trip, they are after risk-free deals in the future, such as fully refundable trips for travel next year.
Ensure optimal connectivity
Virtual connectivity will become a new form of physical connectivity. The virtual channels people are using to connect have already started to solidify, forcing organisations to adapt, and the websites that are ignoring this shift will not be prepared for a future where previous 'nice-to-have' features like web chat, will become a key sales tool.
We have a health client who has found their website chat function invaluable. Instead of operating a call centre that would require calculating physical distancing ratios, and because their walk-in branches are closed, they've invested in their chat channel so staff can work from home and answer customer questions.
Manage expectations
Things are changing rapidly in terms of buying trends (toilet paper, anyone?), stock availability and delivery times. Keep on top of your inventory and your logistics partner/s so you can manage expectations as people are looking at these aspects more closely than usual and often base buying decisions on these factors.
With physical retail channels mostly out of play, now is the time to invest in ecommerce. The organisations being strategic while others panic are going to be far better placed to survive and thrive in these uncertain times.
If you're ready to initiate your web strategy please connect with me via DM or send an email to hello@newrepublique.com for a free consultation.
This article first appeared via Ragtrader