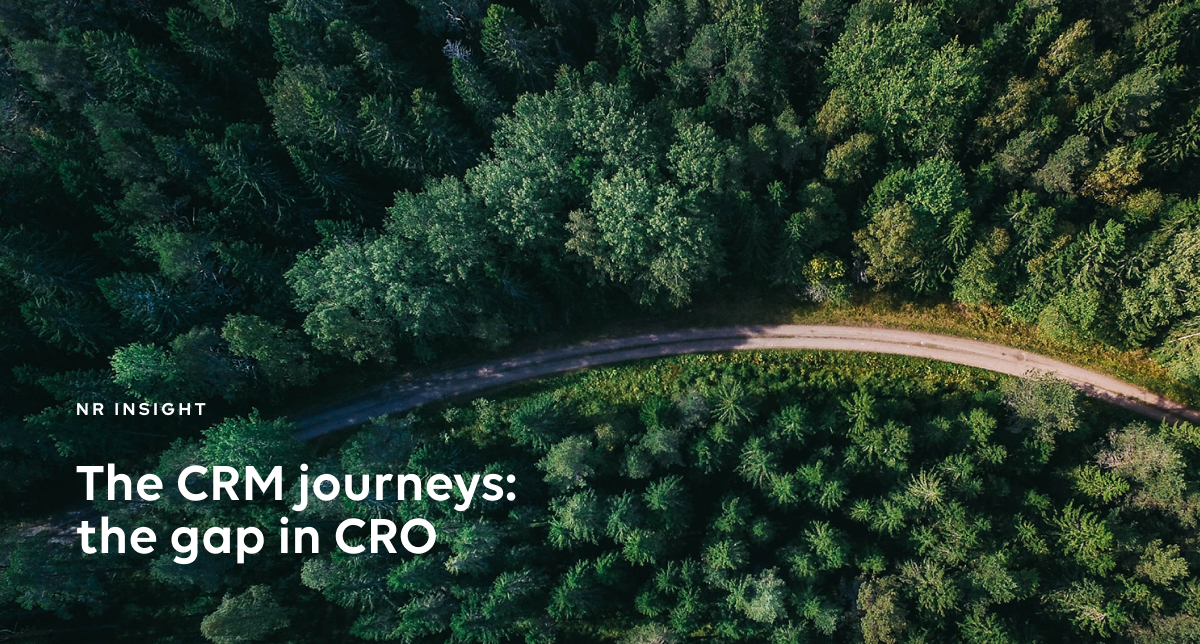 The CRM journeys: The gap in CRO
Cookie wars, ineffective nurture programs and weak email capture conversion – it's a challenging time for brands that want to add personalisation to their ecommerce strategy. At a time when 60-70% of web traffic is new visitors, you need to learn to personalise the brand experience when you know next to nothing about the user.
First, recognise that most visitors will not make a purchase the first time they land on your site. They are there to check out what you have; they may even have your competitor's website open in another tab. So if you're probably not going to get a sale from this visit, what data can you extract from this interaction that will help increase the chances that their next visit will involve a purchase?
What I'm trying to find out is why conversion rate optimisation (CRO) isn't more closely aligned with customer relationship management (CRM). I suspect that in many businesses the ecommerce team and the customer service team sit in different camps and don't regularly interact. Combining them would be a powerful way to improve personalisation.
Experiment with email capture
Capturing an email address is considered the first and most important step of the personalisation cycle, but too few digital strategists invest effort in improving this area.
It's typical to see a website offer '10% off if you sign up to our newsletter' or similar, but this offer is becoming less and less effective because users have started to evaluate the exchange and no longer see that discount as worth the subsequent inbox harassment it actually promises. So why aren't we experimenting with what makes a user give a site an email address? Or other forms of data. Why aren't we using data points to find the value that customers care about?
Maybe the visitor lands on a page of a sold-out product, or their preferred size or colour isn't available. We should be prompting them at that point to give us their contact details: 'Want to know when this item is back in stock? Enter your email address.' And, it doesn't just end with email, organisations should be collecting click actions and all other actions and stitching this back, a process we call progressive profiling'.
The goal should be to design an experience in which the interaction teaches us about our users and allows us to create personalised triggers to send future comms.
There are all sorts of actions and behaviours ready to be tested. If a visitor is looking at shipping details or browsing return policies you could engage the user to speak to a customer experience assistance via chat. All of this contributes to a data point that you can then use to personalise their journey.
Don't then spam them with enews. Use these onsite behaviours to create new segments and personalise the experience back via your CRM comms. The interplay between CRO and CRM is the future of how to build better connected experiences for customers.
Add more data points
Where you can, add more data points. You can gamify it if you want, like those personality quizzes that hackers often use to extract personal information, only a benevolent version that leads to a better outcome for the customer. Find out if visitors care more about eco-friendliness or price with a quick poll, or have users choose a reward for purchase. This will indicate what they value most. Get people to provide details by driving engagement. The more data you have, the better your personalisation becomes.
The idea of combining CRO with CRM to improve personalisation is just the beginning. With experimentation, you can test different engagement methods to get users to engage and give you insights about them as they engage with the site. It's time for your ecommerce and your customer service teams to start talking more about experimentation together.
Learn how your experimentation program compares with others in the same industry. Download The Pulse Report.